Take us on a journey
Take us on a journey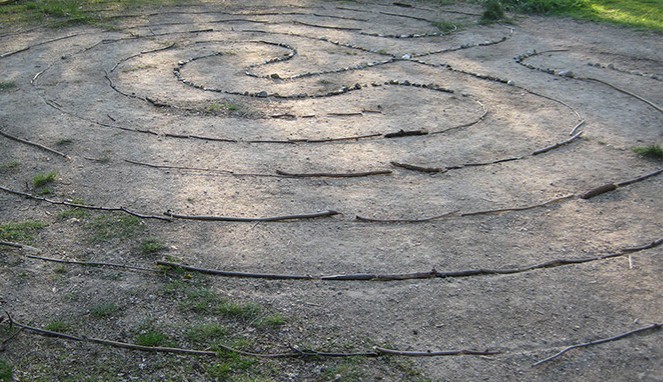 We all know Albion Millennium Green is that special place, almost our own (secret) 'village green'. There are still a few clues about its former life as a tennis club. But what about before, what was it? Asking such questions often takes us on a journey as one set of answers lead us to a new set of questions. What happens when we ask such questions—knowing that we are leading into a 'journey' of discovery? This process can be used as a way to enter into a state of wonder.
We thought it would be the right moment to introduce this line of thinking. Could we design an activity, starting here on the Green, but exploring the idea of a journey? The Green has made lots of friends in the last two decades and we want to stay in touch. We need to feel there is a world outside ourselves as well as the 'world inside us'. Exploring both these 'worlds' is the starting point for this exciting new project 'at Albion'. We are proposing a meditative walk between our Labyrinth (created by Maria Strutz in 2013) and the Maze at Crystal Palace Park. We will go via St.Bartholomew's Church, and walk in the footsteps of historical figures.
Rather than present the project as a 'walk per se', we are using the terminology of a journey. We intend the project to be a route into our network of friends and relations, historical, contemporary, old and new. We would like to develop the project as a resource that can be used from home to value the duality of the journey as interior and exterior. This honours the meditative aspect of the labyrinth and the metaphorical adventure of the maze.
In the first part of the journey between our labyrinth and Bartholomew's, we ask the question "what have you sacrificed?" which is a reference to the mythology of the labyrinth and the Minotaur. In the second half of the journey, from St.Bartholomew's Church toward Crystal Palace Park, we ask "find what is lost" which is a different type of question, more ambiguous. In a later part of the project we will explore how such different syntax in questioning can form a core part of a meditative-practice for our inner journey.