Spring on the Green: Elder trees and bushes
Spring on the Green: Elder trees and bushes
A first sign of Spring is new leaves opening on the Elder trees and bushes. There are several Elder Sambucus nigra trees on the Green, two very near the kissing gate from the railway path. How many others can you find?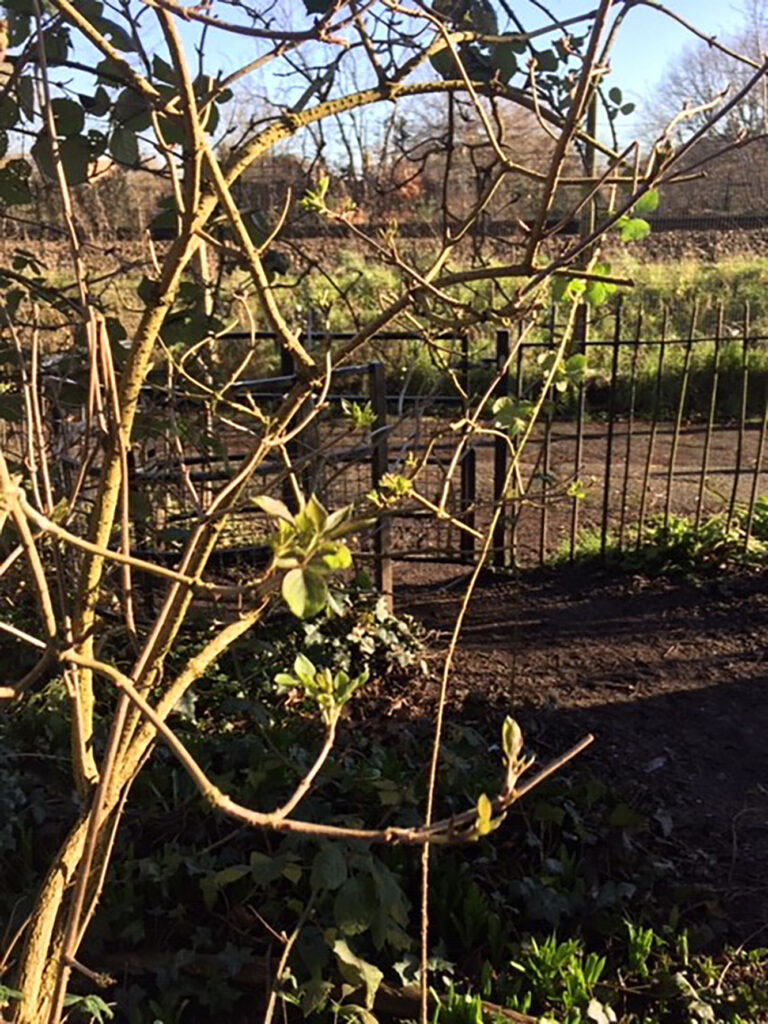 Recognise them by their pale brown twigs, with corky looking warts along the stems. These are lenticels which allow the tree to breathe.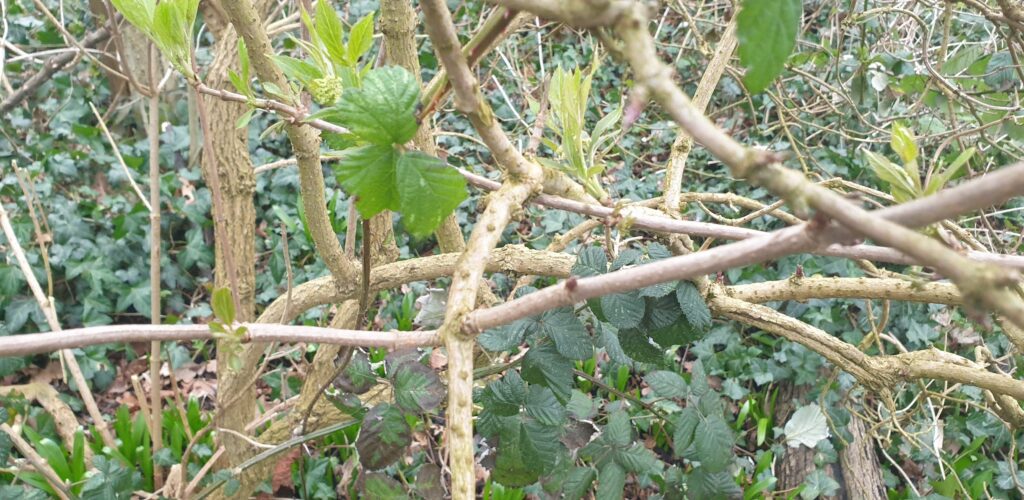 Also notable is that the buds on an Elder don't have bud scales holding the new leaves in place. They are just tightly packed leaves, which means that they open faster and more fully than other trees.
Elder trees can grow to a height of 10 metres.
Creamy flower buds have already formed in tight bunches, but they won't open properly for another three months – look for the white flowers in June. These can be picked to make elderflower cordial. Later, in August and September the dark purple black fruits ripen – clusters of tiny berries which birds love to eat. These can also be gathered to make elderberry wine.