Our Labyrinth
Our Labyrinth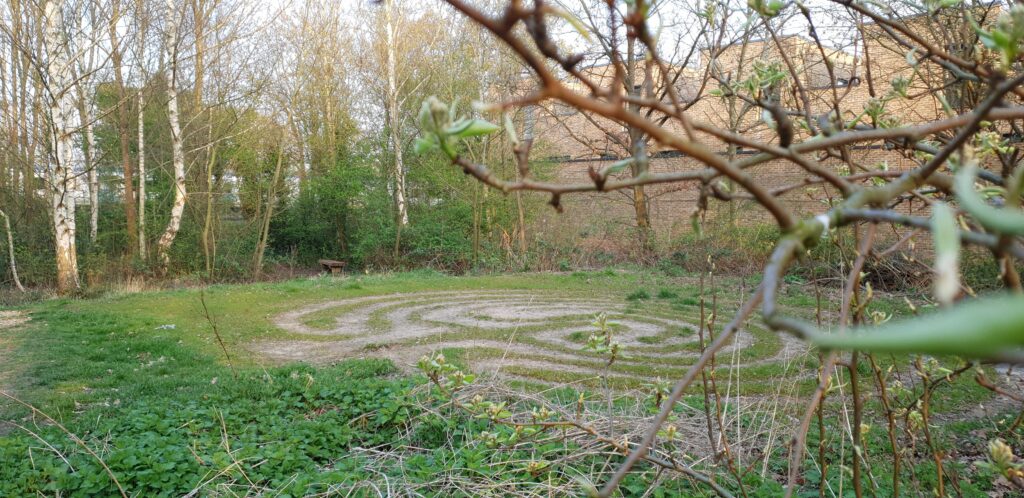 Albion Millennium Green has its own seven-circuit Classical labyrinth. It was constructed in 2013 by local artist Maria Strutz during an 4-day arts festival held on the Green – our 2013 LEAF (Little Ecological Arts Festival) curated by Bruno Roubicek.
HOW THE LABYRINTH WAS MADE
The labyrinth was made from natural elements found on the Green, such as small stones and sticks, laid onto a relatively barren portion of ground, thus without the introduction of external materials onto the site.
The labyrinth wasn't expected to last beyond the festival. But moss and grass gradually gathered and helped stabilise the fragile structure. Over the years, Maria continued to look after it and it became established on the site.
A RECENT REFURBISHMENT
In more recent years, though, with several spells of hot, dry weather, the labyrinth had begun to lose definition. So Maria, Bruno Roubicek (one of our trustees) and Jorella Andrews had a think. Bruno came up with the solution of using gravel to better define the path. This is as non-invasive an approach as possible and means that the labyrinth's delicate structure is maintained.