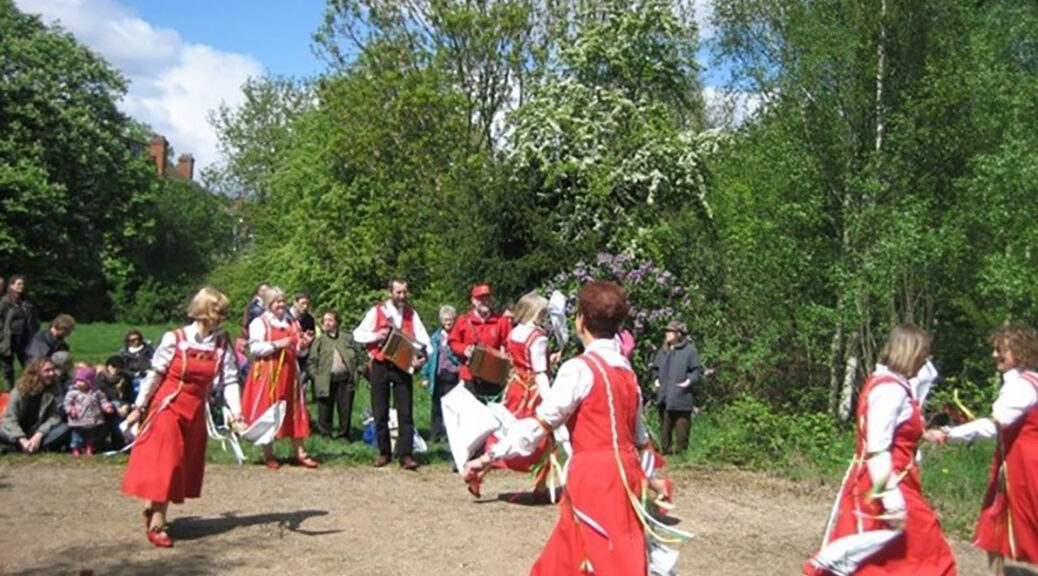 May Day Celebrations 2010 on Albion Millennium Green
May Day Celebrations 2010 on Albion Millennium Green
This year May Day on the Green will have to be marked informally due to C-19 restrictions. So online, at least, we thought we would go back in time to our May Day 2010 celebrations which introduced the Green to many people who had previously been unaware of its existence.
At the event we had Morris dancing courtesy of the Dacres Ladies' Group.
The Green's newly planted orchard of English Heritage apple trees was 'launched' by the President of the CPRE, The Countryside Charity (London) and we raised £200 by auctioning a design by local artist Maria Strutz and freshly picked rhubarb from the allotment of one of the Green's original Trustees, Tim Lund. We also shared a picnic. A May Day to remember!
Text and photographs by Quetta Kaye.